Desiger & Draper
Full 1770's ladies' walking look.
This period ensemble consists of a chemise, stays, bumpad, and two petticoats under the Robe a L'anglaise.
The centre back of the bodice is pleated to create the volume all the way down to the bottom of the skirt. The center front closes with hooks and bars secured with bones and the sleeves are finished with pleated cuffs and hand knoted fly trim. It has strings on the inside part of the skirt for pulling it up (retrousse).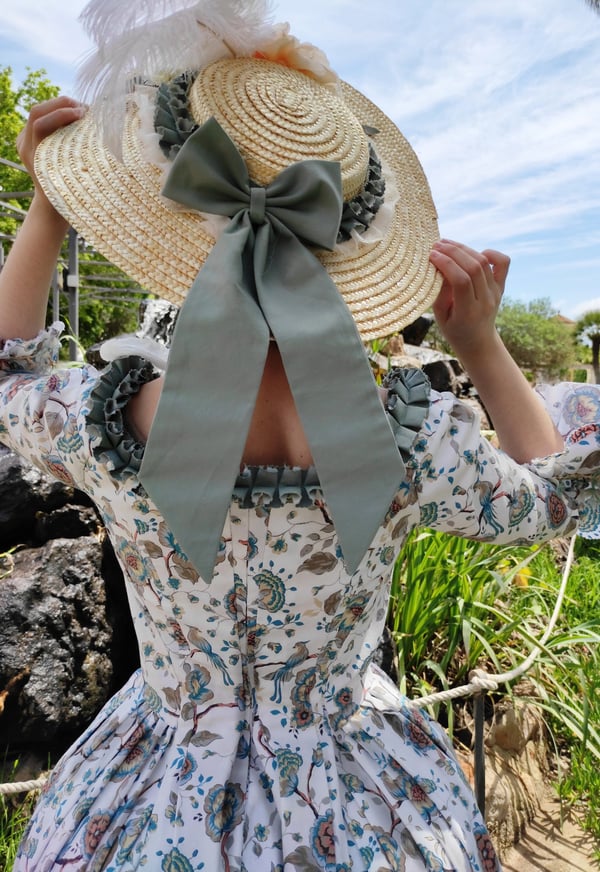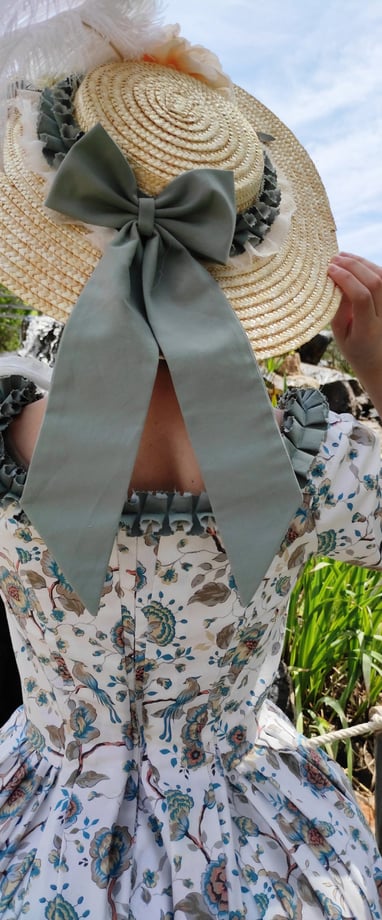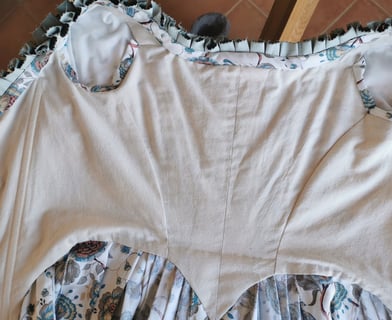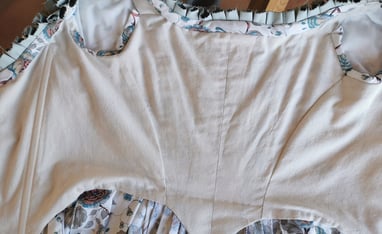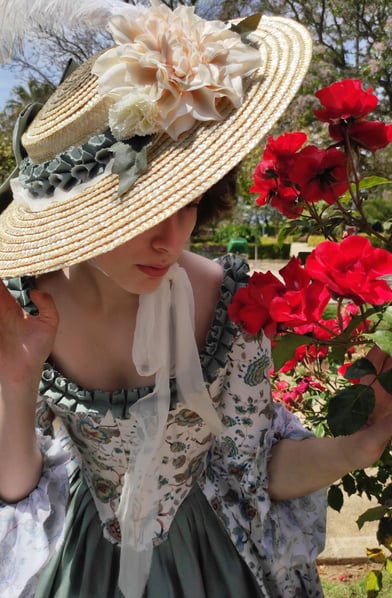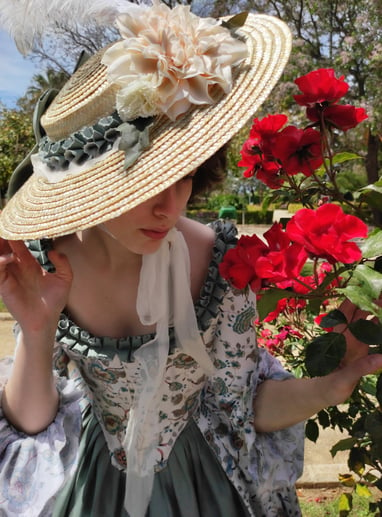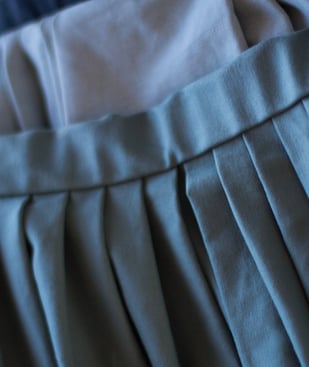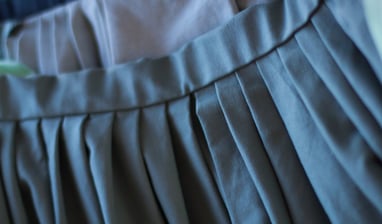 Little Row Boat or, Conjecture
Directed by Thomas Jones
Costume Design by Logan Samuels